Since 1951 Conway Bailey Transport has been dedicated to providing haulage to Cornish producers. Transporting fresh, dry, and liquid bulk throughout the UK and Europe.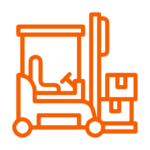 Our logistics department will ensure your goods are delivered wherever they are needed.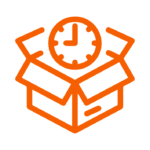 We specialise in delivering your goods to their destinations on time and on budget.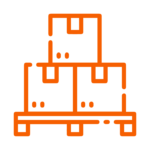 Fully serviced ambient and cold storage facilities. Cold storage available up to -20 degrees.
Goods are accepted for carriage only subject to the RHA Conditions of Carriage 2020.
Started in 1951 by D. Conway Bailey with a handful of trucks doing daily deliveries of Fresh Cornish Farm produce to the London Markets.
We still deliver fresh Cornish Farm goods, but now we cover destinations all over the UK and Europe. While we specialise in refrigerated transport of perishable goods on timed deliveries, our diverse fleet of Flat-Bed Trailers, Curtain-Siders, Tankers, Bulk Tippers, and Refrigerated Trailers allows us to meet our customers' ever changing needs.
We pride ourselves in delivering a quality of service and reliability which you simply will not find from other companies.
We will deliver any load from a few pallets to a long term commitment delivering numerous loads every day.
Since 1985 Conway Bailey Transport has been run by Mark Bailey. The modern fleet which is now made up of DAFs, Scanias, and Volvos is still run from the same yard near Redruth, which has expanded overtime to house the ever-growing fleet. The yard also accommodates our own highly experienced maintenance team, and an ATF lane making us truly self-sufficient.
Conway Bailey has grown into one of the largest independent haulers in the UK and we are still expanding our operations in order to provide our customers with a complete end-to-end service.
We now offer chilled, frozen, and ambient storage facilities with cross-dock and transshipment facilities in Truro and Victoria.
If you would like more information please contact us either by phone –
01209 820283
or you can use the email form on our Contact Page.
At Conway Bailey Transport we pride ourselves in achieving a level of service throughout the UK and Europe which will satisfy even the most demanding customers.
From single pallets to full loads, we deliver to local, regional, national and European destinations.
We can transport almost anything anywhere at anytime and have one of the most modern fleets around. All our equipment is regularly inspected and serviced by our in-house technicians.